Banjo Nominees have been specialising in backflow testing in Melbourne since 1958. Back Flow Valves are required to be tested every 12 months, and all results must be sent from your accredited plumber to the relevant water authority.
The necessity of backflow testing and prevention services
It is mandatory to have backflow prevention systems checked and tested every 12 months to prevent risk of water contamination. Businesses have the responsibility to install and test their backflow prevention assemblies, and to ensure that their respective backflow device is working and well-maintained. Neglecting this responsibility may cause contamination and result in a variety of illnesses. Other reasons why businesses need water backflow prevention include: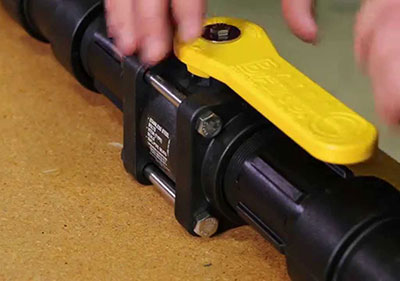 Why choose our water backflow prevention services in Melbourne?
We have certified backflow technicians. We have highly-skilled and extensively trained plumbers who are approved to test, maintain, inspect and repair backflow prevention assemblies. Our technicians are accredited via Master Plumbers and all governing Water Authorities to facilitate backflow testing and cross-connection control.
We analyse and confirm the risk rating of backflow on your property. We know how sensitive backflow situations are. We understand the extensive work needed to ensure that you have safe, fresh and clean water. By successfully identifying the risk rating of backflow on your property, we will be able to determine what type of backflow prevention containment device is needed to address the problem.
We provide the most effective way for backflow prevention. With more than 55 years of experience in the industry, we provide the most effective backflow devices for your commercial needs. We install the backflow preventive device in the most strategic locations in your plumbing system in accordance with industry standards.
We offer ongoing backflow preventative maintenance. We just don't stop at testing and treating your backflow problems. We provide you with the most appropriate preventive maintenance to ensure that no backflow problems will occur in the future. We schedule re-occurring testing to ensure you are adhering to water authority regulations.