Backflow Testing Melbourne
Banjo Nominees have been specialising in backflow testing in Melbourne since 1958, helping locals manage their commercial properties more effectively. For commercial properties you're required to have your back flow valves tested every 12 months, and your accredited plumber must send the results to the relevant water authority.
This is where we can assist! Our team can provide accredited backflow prevention services.
The necessity of backflow testing and backflow prevention services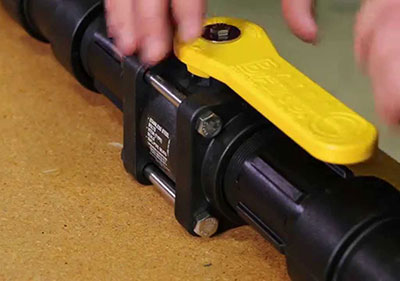 It is mandatory that professional plumbers check and test your backflow prevention systems every 12 months to prevent risk of water contamination. Is your company on par?
Commercial Property Requirements in Australia
Building owners have the following responsibilities:
Install backflow prevention valves
Test the backflow prevention assembly regularly
Ensure that the respective backflow device is working
Keep the backflow device well-maintained
Neglecting this responsibility may cause contamination, result in a variety of illnesses and put your company's reputation at risk.
Why is the Backflow Testing Melbourne Plumbers do so Important?
There are multiple reasons why businesses need water backflow prevention, such as:
Not having a backflow prevention device is dangerous.The petering out of clean water supply due to cross-connections has the potential to allow contaminants into the drinking water system. If someone consumes this, it can predispose them to develop gastrointestinal illnesses such as diarrhoea, vomiting and abdominal cramps.
Liabilities from backflow problems are expensive.Imagine the numerous medical bills that companies need to pay yearly due to contaminated water.
A water filter is not enough to prevent water contamination.A water filter acts as a physical barrier against water impurities but isn't always enough to have consistently safe drinking water. With the installation of a backflow valve, it empowers the anti-water contamination function of water filters by preventing water pollution due to backflow. Backflow prevention testing then ensures your valve is doing its job properly.
To prevent liability lawsuits and keep the people on your property safe, talk to us about backflow prevention testing and our other helpful commercial plumbing services.
Why choose our water backflow prevention services in Melbourne?
We understand, you won't trust just anyone to look after your property. But here are multiple reasons why for backflow testing, Melbourne businesses can trust Banjo Nominees.
We have certified backflow technicians.We have highly skilled and extensively trained plumbers who are approved to conduct backflow testing, maintenance and inspections as well as repair backflow prevention assemblies. Our technicians are accredited via Master Plumbers and all governing Water Authorities to facilitate cross-connection control and backflow testing Melbourne
We analyse and confirm the risk rating of backflow on your property.We know how sensitive backflow situations are and understand the extensive work it takes to ensure that you have safe, fresh and clean water. By successfully identifying the risk rating of backflow on your property through backflow testing, we will determine what type of backflow prevention containment device you need to address the problem.
We provide the most effective way for backflow prevention.Along with more than 50 years of experience in the industry, we provide the most effective backflow prevention devices for your commercial needs. We install the backflow preventive device in the most strategic locations in your plumbing system and will complete annual backflow prevention testing in accordance with industry standards.
We offer ongoing backflow preventative maintenance.We don't just stop at testing and treating your backflow problems. Our technicians will provide you with the most appropriate preventive maintenance to ensure that no backflow problems will occur in the future. We also schedule recurring backflow testing in Melbourne to ensure you are adhering to water authority regulations.
Banjo Nominees makes it easier to manage backflow testing and related maintenance.
Ask us about our accredited backflow prevention services – Call us on 03 9397 1111
Backflow testing and prevention FAQ's
Contact Banjo Nominees for accredited backflow prevention services on 03 9397 1111
Established since 1958, you can rest assured you are receiving efficient, high-quality levels of service from Banjo Nominees.
We are the top choice for commercial, industrial and mechanical plumbing in Melbourne.

Fast Reliable Service
Banjo Nominees is available 24/7 to provide you fast and reliable mechanical plumbing services. We can assure an experienced plumber and an immediate solution; Our commercial plumbing contractors in Melbourne operate with fully equipped vans and are always ready anytime you call for our assistance.

We offer customised plumbing solutions
Problems in your plumbing systems can vary at times. Our Williamstown plumbers will provide the most appropriate and tailored solution for your specific plumbing needs, giving special consideration to your budget requirements throughout.
We serve a wide range of industries
We have an extensive network of clients, ranging from industrial, chemical and petroleum sites to hotels, hospitals, education and training institutions. We also work with government departments, real estate companies and facility management organisations.

On-Site Plumbing Audits & Specialists
Safety is one of our first priorities. Have your safety showers, eye wash stations, backflow devices, thermostatic mixing valves, fire hose reels and hydrants checked and tested on-site by our specialists. We can also advise if you need these items installed on your site.
CSR has been using Banjo Nominees for all of our plumbing needs, for more than 30 years and I can thoroughly recommend them.
They are always punctual and relied upon to come up with solutions to any problem.
John and his team are always receptive to our needs and always conduct themselves in a professional manner.
Ben Gronow - CSR Lightweight Systems Maintenance Supervisor
Our company has been using Banjo Plumbing since 1975. We always found John Patterson reliable, trustworthy and his tradespeople have always completed their tasks professionally, with pride and to our satisfaction.
I am pleased to recommend Banjo Plumbing for maintenance and new plumbing and roofing projects for a cost effective and satisfactory outcome.
Gabor Hilton - Oxford Cold Storage Company Engineering Manager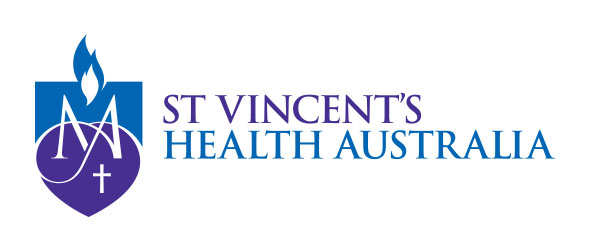 Banjo Nominees has been engaged by St Vincent's Hospital (Melb) Ltd Engineering and Infrastructure Department to carry out the different plumbing works. 
Banjo Nominees have been part of the St Vincent's team of contractors from May 2019 there services are used across both the Fitzroy and St Georges Campus and also our off site Aged Care sites The standard of works to date has been nothing but professional and we continue to utilize their services on a regular basis.
The Engineering & Infrastructure Team - St Vincent's Hospital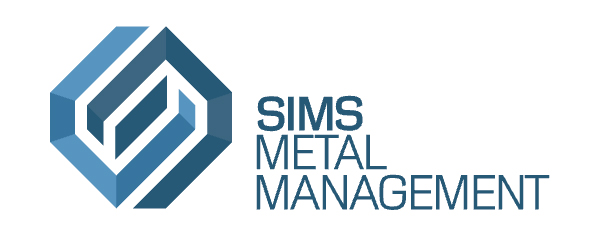 Banjo has been a contractor for SIMS ALUMINIUM for over twenty five years. The company provides a reliable service with high quality workmanship. It conducts itself with unsurpassed integrity and professionalism.
I would have no hesitation what so ever to recommend Banjo for all plumbing installations or repairs.
Michael Lopatecki - Plant Engineer