Banjo Nominees are fully licensed and accredited gas fitters in Melbourne. Our company strives to assist in all your industrial and commercial gas fitting needs. Using the latest in gas fitting techniques and technology, we guarantee the safest and most cost effective options for your installations and fittings. We have over 55 years experience, and are fully trained to service your specific gas requirements, regardless of the situation. Call on the gas fitter Melbourne industrial and commercial properties can trust with their gas fitting requirements.
Possible gas safety risks
With poorly installed and badly fitted gas appliances within your commercial or industrial business, you are likely to encounter the following problems:
Gas leaks: These occur when you have loose or faulty gas pipelines. Though unburnt gas is not as poisonous as carbon monoxide, gas leaks can still trigger fire and explosions. Banjo offer the latest gas leak technology to detect leaks, so that you can avoid disasters down the line.
Carbon monoxide poisoning: Carbon monoxide is an odourless and tasteless gas which can silently kill a person without warning. This poisonous gas is usually emitted from cars, air conditioning units, and other appliances. If the pipeworks are not fitted properly, carbon monoxide can leak out, making poorly fitted pipes a hazard for you and your employees when left untreated.
Explosions: As what have mentioned before, gas leaks can trigger fire and explosions. The best way to prevent this from happening is through observing well-fitted gas appliances and pipelines.
To avoid these dangerous situations call the professionals at Banjo Nominees. Our gas fitters in Melbourne can help with all of your gas fitting needs.
Banjo Nominees offers the following range of gas fitting services:
Replacements: If your gas appliances and pipelines are beyond repair, we can provide cost-effective, environmentally-friendly replacements. Our experienced gas fitter Melbourne experts will fit the new appliance to ensure a safe place of business.
Repairs Banjo Nominees can repair most gas plumbing issues. With the appropriate tweaks and repairs, we can save you a significant amount of money.
Alterations/Relocation: For relocations and major upgrades, we can do the gas fitting alterations for you. We can configure your gas appliances and pipelines in accordance to your preferences and gas fitting requirements quickly and efficiently.
Testing: We provide advanced testing services to guarantee your safety from leaks. This is one of the best preventive ways to detect faulty appliances and pipelines as quickly as possible.
Servicing: Our reliable accredited gas plumbers in Melbourne provide prompt servicing solutions. If you suspect gas leaks, you can contact us right away and we will immediately respond to your concern.
Why choose Banjo Nominees for gas fitting services?
We have the experience to meet your gas fitting requirements, putting our client's needs first for more than 55 years.
We have fully licensed plumbers and accredited gas fitter Melbourne experts to assist in your commercial and industrial gas fitting needs.
We use the latest gas fitting techniques and leak tracing technology.
We offer safe and cost-effective solutions for your gas installation needs.
Gas Fitting FAQ's
Established since 1958, you can rest assured you are receiving efficient, high-quality levels of service from Banjo Nominees.
We are the top choice for commercial, industrial and mechanical plumbing in Melbourne.

Fast Reliable Service
Banjo Nominees is available 24/7 to provide you fast and reliable mechanical plumbing services. We can assure an experienced plumber and an immediate solution; Our commercial plumbing contractors in Melbourne operate with fully equipped vans and are always ready anytime you call for our assistance.

We offer customised plumbing solutions
Problems in your plumbing systems can vary at times. Our Williamstown plumbers will provide the most appropriate and tailored solution for your specific plumbing needs, giving special consideration to your budget requirements throughout.
We serve a wide range of industries
We have an extensive network of clients, ranging from industrial, chemical and petroleum sites to hotels, hospitals, education and training institutions. We also work with government departments, real estate companies and facility management organisations.

On-Site Plumbing Audits & Specialists
Safety is one of our first priorities. Have your safety showers, eye wash stations, backflow devices, thermostatic mixing valves, fire hose reels and hydrants checked and tested on-site by our specialists. We can also advise if you need these items installed on your site.
CSR has been using Banjo Nominees for all of our plumbing needs, for more than 30 years and I can thoroughly recommend them.
They are always punctual and relied upon to come up with solutions to any problem.
John and his team are always receptive to our needs and always conduct themselves in a professional manner.
Ben Gronow - CSR Lightweight Systems Maintenance Supervisor
Our company has been using Banjo Plumbing since 1975. We always found John Patterson reliable, trustworthy and his tradespeople have always completed their tasks professionally, with pride and to our satisfaction.
I am pleased to recommend Banjo Plumbing for maintenance and new plumbing and roofing projects for a cost effective and satisfactory outcome.
Gabor Hilton - Oxford Cold Storage Company Engineering Manager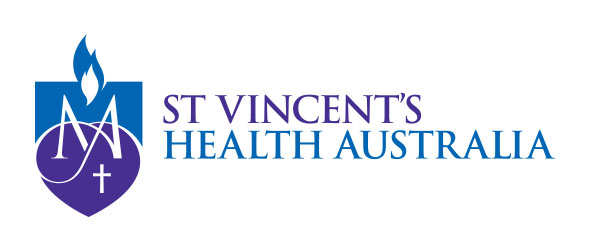 Banjo Nominees has been engaged by St Vincent's Hospital (Melb) Ltd Engineering and Infrastructure Department to carry out the different plumbing works. 
Banjo Nominees have been part of the St Vincent's team of contractors from May 2019 there services are used across both the Fitzroy and St Georges Campus and also our off site Aged Care sites The standard of works to date has been nothing but professional and we continue to utilize their services on a regular basis.
The Engineering & Infrastructure Team - St Vincent's Hospital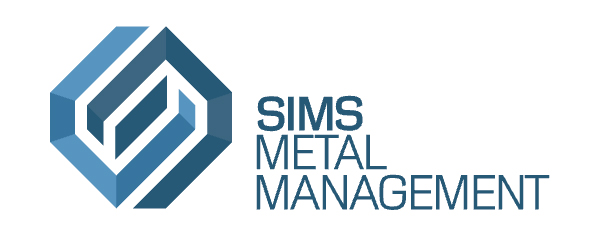 Banjo has been a contractor for SIMS ALUMINIUM for over twenty five years. The company provides a reliable service with high quality workmanship. It conducts itself with unsurpassed integrity and professionalism.
I would have no hesitation what so ever to recommend Banjo for all plumbing installations or repairs.
Michael Lopatecki - Plant Engineer