Running a business or managing a commercial property is hard work. With so many checks and balances to remember, it's sometimes possible to let a few things fall by the wayside. It's also difficult to keep track of everything that needs to be tested and inspected, especially if they don't seem broken.
One of the items that commercial property owners might neglect is backflow prevention. Fortunately, Banjo Nominees has got you covered! Consider this your yearly reminder that your backflow prevention testing is due, and we're eager to assist you with it!
Backflow Prevention – Why the Fuss?
Sometimes it makes sense to fix items only when they're broken. When it comes to your backflow testing, the opposite is true. The last thing you need is a health issue caused by contaminated water originating from your property! In case you're not convinced about the reason for the fuss, let's remind you why you should have your backflow prevention testing done sooner rather than later!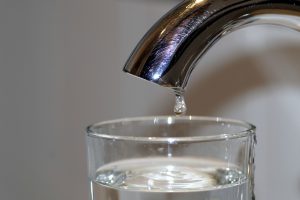 What Causes Backflow?
Essentially, backflow is caused by a reduction in water pressure to your commercial property. When this happens, there could potentially be a back-siphonage meaning the water flows backwards and could become contaminated. Contaminated water being used or consumed on your property could result in serious health issues for people using your facilities.
How do You Prevent Backflow?
As a commercial property owner, you should be aware of a device called a backflow prevention device. Quite simply, this device works when a combination of valves stop water from flowing backwards. When one of these valves aren't working properly, you could be exposed to backflow.
How Often Should a Backflow Device be Tested?
Australian regulation has deemed it mandatory for backflow prevention devices to be tested every 12 months. The results of these tests need to be submitted to your relevant water authorities. If your device is in perfect working order, there's no cause for concern. However, if the backflow device is faulty, it will need to be replaced before an all-clear report can be submitted.
So, if your device hasn't been checked in the last 12 months, you might need to call us to assist you with a test. Backflow testing is an integral part of your building's commercial plumbing responsibility, so one of our certified plumbers will gladly assist with this!
How do You Arrange for Backflow Prevention Testing to Be done?
At Banjo Nominees we understand that as a business owner you don't always have the time to worry about every little thing that needs testing and updating. That's why, all you need to do, is give us a call and one of our expert professionals will arrange for the necessary backflow testing. They'll also advise you of any repairs or replacements that need to be done.
It's a simple as giving us a call on 03 9397 1111 for a QUOTE. We're open 24 hours, 7 days a week. Don't delay, get your backflow prevention testing done sooner rather than later! That way you'll have one less thing to worry about.