Australia has rules and regulations that include stringent health and safety standards governing the food and beverage manufacturing industry. Managing a food manufacturing facility comes with a host of responsibilities including regular commercial plumbing maintenance.
Ongoing plumbing maintenance ensures the facility always has clean water whilst wastewater is safely removed for treatment. Both actions prevent contamination during food production whilst keeping the workplace a healthy and safe place for employees.
Why Regular Plumbing Maintenance Is Important for Food Manufacturing Facilities
Access to Clean Water
Clean water plays a vital role in the food production process in more ways than one. Food manufacturing facilities need clean water to do the following:
Wash and sanitise equipment.
Provide an essential ingredient for packaged products such as beverages.
Facilitate the heating and cooling process for regulating the temperature during the processing and storage applications of food products.
The provision of clean water is a legal requirement for businesses who have employees and visitors using their facilities. Providing safe water for consumption, washing hands, showering, and operating equipment is essential as it assists in keeping the facility hygienic.
Regular maintenance performed by commercial plumbers ensures the plumbing system is functioning optimally. Keeping the facility's plumbing infrastructure in good working order prevents water supply contamination which could expose your employees and food production to bacteria and contaminants, such as those causing Legionnaires' disease.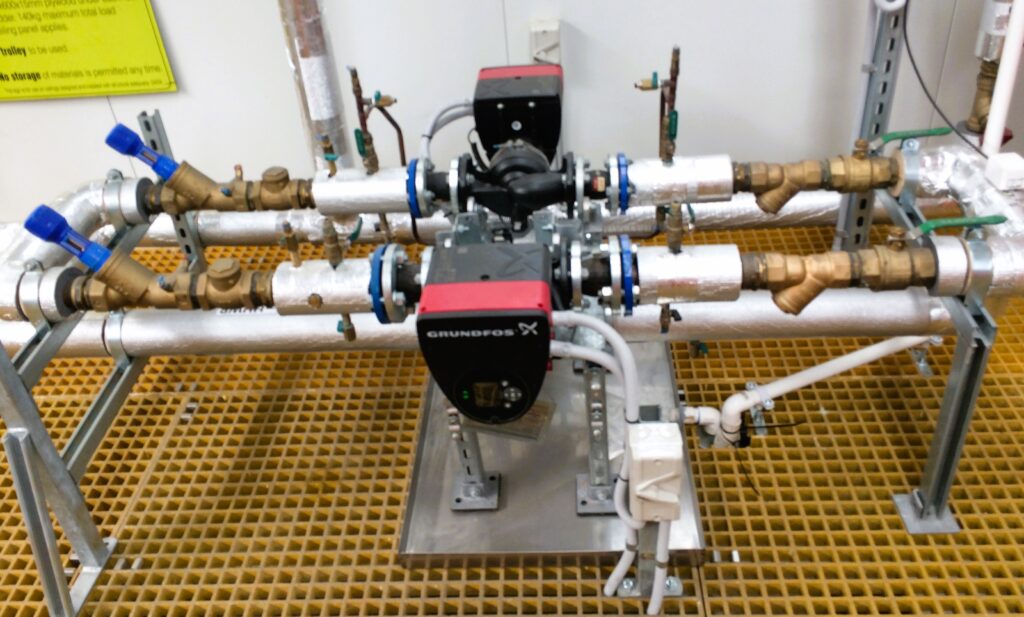 Ensures Proper Sewerage and Waste Water Disposal
According to Standard 3.2.3 Australia New Zealand Food Authority, food manufacturing facilities must have sewerage and wastewater disposal systems that do the following:
Effectively remove sewage and wastewater
Avoid pollution of the water supply and food contamination
Commercial plumbing maintenance includes checking for blocked drains and performing regular backflow tests to mitigate the risks of water contamination. Regular checks ensure the sewerage system is working properly, keeping your staff safe and food production free from contamination.
Prevents Costly Breakdowns and Downtime
Preventative plumbing maintenance prevents costly breakdowns and downtime that will affect your food production process.
Poorly maintained plumbing infrastructure can result in costly shutdowns enforced by your local authority. Not only will this harm your reputation in the food industry, but leaking pipes and overflowing drains will damage your premises.
Leaking toilets, contaminated water supply and dripping taps can all be avoided with preventative maintenance. It will prevent costly repairs, expensive litigation cases and having to pay fines for not complying with local water supply standards.
Reduces Plumbing Disasters
Plumbing disasters can put huge pressure on your food production line as you try to navigate issues such as dysfunctional backflow systems, gas leakages and incorrect water temperatures. Working with a licensed commercial plumber can prevent these disasters from happening.
Frequent plumbing inspections you need on your premises include:
Water filter changes to safeguard human consumption.
Backflow testing for clean water as an ingredient in food production processes.
Testing thermostatic mixing valves so the water temperature is safe for processing and storage requirements as well as for cleaning equipment.
Checking for leaking pipes, blocked drains and dripping taps or toilets.
Regular plumbing inspections protect your facility from inadequate wastewater disposal as well as the removal of hazardous chemicals. Reducing potential plumbing disasters protects your facility from expensive disruptions that could result in downtime or at worse, a shutdown.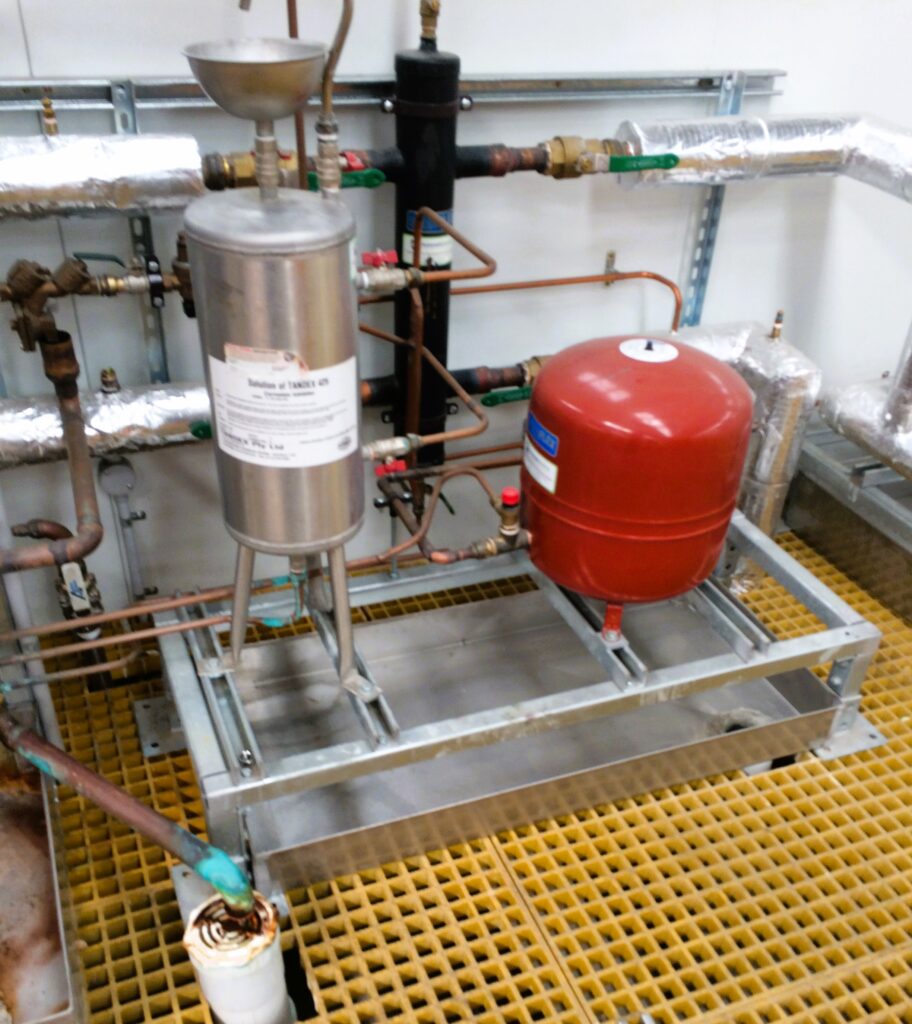 The Benefits of a Plumbing Maintenance Program for Your Food Manufacturing Facility
Running a food manufacturing facility requires complying with health and safety standards which includes having a well-functioning plumbing system. The benefits of a plumbing maintenance program include the following:
Licensed plumbing technicians: Experienced and accredited plumbers can assess your plumbing system and identify potential problems before they result in costly disasters that could lead to expensive repairs, downtime or shutdown.
Specialised programs: Plumbing programs can be tailored to suit your facility's specific needs and take into account food production requirements.
24/7 emergency services: When there's a plumbing breakdown it needs to be dealt with as soon as possible to prevent food production delays or facility shutdowns.
Final Thoughts
Hiring the services of a commercial plumbing company gives you the reassurance that your food manufacturing facility is in good hands. Give our highly skilled team at Banjo Nominees a call on 03 9397 1111 and let's talk about a tailored plumbing maintenance program for your facility. We let you focus on food production while we handle the plumbing needs of your facility.